Southern Cross University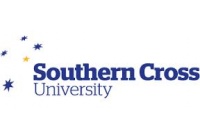 Southern Cross University is a vibrant, contemporary Australian university with beautiful campuses at the Gold Coast, Lismore and Coffs Harbor with branch campuses at Sydney and Melbourne.
The University also operates The Hotel School Sydney in partnership with Mulpha Australia. From 2014 Southern Cross University will expand its Sydney and Melbourne operations opening a new branch campus in each city.
SCU welcomes students from more than 80 countries throughout the world and offers undergraduate and postgraduate courses in an inspiring and supportive learning environment. The University has a strong student focus and takes pride in the quality of its lecturers, many of whom are recognized as leaders in their fields.
SCU degrees are offered across a broad range of disciplines, and are designed in consultation with industry. Many involve work placements and internships and other forms of hands-on learning to produce work-ready graduates. Research is undertaken in areas that are regionally relevant and globally significant, in disciplines as diverse as geoscience, plant genetics, cetacean research, health and wellbeing and tourism.
ARTS AND SOCIAL SCIENCES
CREATIVE AND PERFORMING ARTS
BUSINESS
ENVIRONMENT, SCIENCE AND ENGINEERING
HEALTH AND HUMAN SCIENCES
INDIGENOUS STUDIES
INFORMATION TECHNOLOGY
LAW AND JUSTICE
TOURISM AND HOSPITALITY MANAGEMENT